Blackout: The Necropolitics of Extraction
Doctoral seminar with T. J. Demos (UCSC)
May 25, 2018, Barcelona, Spain
Organizing Team
Organized by: AGI | Art, Globalization, Interculturality, Departament d´Història de l'Art, Facultat de Geografia i Història, Universitat de Barcelona. PhD Academic Committee, Course 2018-2019
Coordinator and convenor: Christian Alonso (University of Barcelona)
Language: English. Simultaneous translation service will not be provided
Cover image: Black Sea Files, Ursula Biemann, 2005.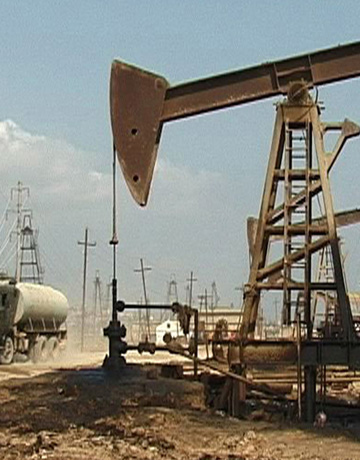 This seminar will address extraction—a key logic of global capitalism—as well as the politics and aesthetics of emergent forms of resistance today. In view of spreading sacrifice zones given over to resource mining, abetted by exploitative international trade agreements and the finance of debt servitude, what forms do the cultural politics of resistance take, and how are artists—including Angela Melitopoulos, Allora & Calzadilla, and Ursula Biemann—materializing images and sounds of emancipation and decolonization?
We invite artists, curators, researchers, writers, art historians and other cultural producers working with ecology both on a thematic a methodological level, thinking through the material conditions of the present and exploring the significance and value of art projects to be analysed with regard to their materials, the social consequences and a reflection on the very institutional structures we inhabit and the dynamics we foster.
Abstract Submission
Papers, creative projects and other non-traditional presentations exploring the aforementioned topics are welcome. In pdf format, a 500 words abstract and a short biography (300 words) should be directed to Christian Alonso (University of Barcelona), and submitted to artglobalage@gmail.com. All presentations must be in English. The deadline is April 27, 2018.
Language: English. Simultaneous translation service will not be provided.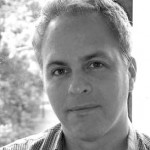 Keynote Talk: T.J. Demos
T.J. Demos writes widely on modern and contemporary art and his essays have appeared in magazines, journals, and catalogues worldwide. His published work centers broadly on the conjunction of art and politics, examining the ability of artistic practice to invent innovative and experimental strategies that challenge dominant social, political, and economic conventions. He has served on the Art Journal editorial board (2004-08), and currently is on the editorial board of Third Text, and on the advisory board of Grey Room. Demos is Director of the Center for Creative Ecologies at UC Santa Cruz.
Professor Demos' current research focuses on contemporary art and visual culture, investigating in particular the diverse ways that artists and activists have negotiated crises associated with globalization, including the emerging conjunction of post-9/11 political sovereignty and statelessness, the hauntings of the colonial past, and the growing biopolitical conflicts around ecology and climate change.
Websites:
UCSC Center for Creative Ecologiess
Personal website
Venue
UB, Universitat de Barcelona
Facultat de Geografia i Història, Seminari d'Història de l'Art
Montalegre 6, 5th Floor, 08001 Barcelona
www.ub.edu