Memory, Quotidian, Landscape, Cartography and Ecology: Aesthetics, Ethics and Politics
Seminar, II Part
May 31, 2016, Barcelona, Spain
Organizing Team
Organized by:AGI | Art, Globalization, Interculturality, Departament d´Història de l'Art, Facultat de Geografia i Història, Universitat de Barcelona. PhD Academic Committee, Course 2015-2016
Coordination: Martí Peran
Program
10:00 – 10:15 am
Luz Muñoz. Memory Territories. Post Dictatorships in Latin America: the case of the Museum of Memory and Human Rights in Santiago de Chile
10:45 – 11:00 am
Federica Matelli. New perspectives for cotidianity in contemporary art. From the textual to speculative framework. 1980 – 2014
11:30 – 11:45 am
Diana Padrón. The Cartographic Impulse. Cartographic practices in contemporary art as instrument for a representation critique in the Global Age. From 1957 to present
12:15 – 12:30 pm
Marta Dahó. From landscape to territory. Photographic practices in the arts and representation of the territory at the time of global modernity. Since 1963 to present
13:00 – 13:15 pm
Christian Alonso. Art and ecology in the Capitaloceno. Forms of cultural production and institutional practices. 2000 – 2015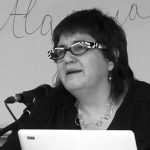 Speaker: Luz Muñoz
Luz Muñoz, MFAH-Documents of 20th-Century Latin American and Latino Art. She has worked in research, management, and curating exhibitions in the field of visual arts. Master of Arts Postgraduate in CCC-Etudes Critiques Curatorial Cybermédias de Geneve University of Art and Design, Geneva Switzerland. In the professional field, participated in the creation of the first Documentation Centre of the Arts in Chile, located in the Centro Cultural Palacio de la Moneda, and later served as research coordinator of the center, www.ccplm.cl. Along with Paula Honorato created the website www.textosdearte.cl. Since 2004 is part of the project team Documents of 20th Century Latin American and Latino Art Digital Archive and Publications at The Museum of Fine Arts, Houston, USA. Among its themes are working file, memory and forms of social resistance. She studied and worked in Chile until 2006, currently lives in Barcelona, Spain.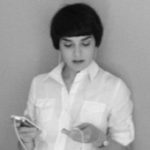 Speaker: Federica Matelli
Since 2006, Federica Matelli has worked as an independent curator and researcher. She has given conferences in the Philosophy and Art History Departments of Pisa University and MECAD. She has also collaborated with Renato Minucciani (Florence) and from 2004 to 2007 with Alter Ego Gallery, Barcelona. From January 2005, she started collaborating with GEIFC, Contemporary Phenomenon Study Group (Barcelona), for whom she wrote several articles. She worked on the 15th and 16th editions of Invideo, Internacional Exposition of Video and Cinema Beyond (Milan).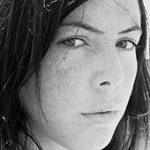 Speaker: Diana Padrón Alonso
Diana Padrón Alonso has given conferences and teaching sessions for University of Barcelona, Escola EINA, Arts Santa Monica, University of Vic and Universität für Musik und Darstellende Kunst Wien. She collaborates with contemporary art journals such as SalonKritik, Interartive, A*Desk and REG|AC (Journal of Global Studies and Contemporary Art). She works as an independent curator, directing various exhibition projects such as Perder el Norte initiative. She has participated in seminars about contemporary thought organized by different centers and international institutions, where she has received teaching by among others Jacques Rancière, Giorgio Agamben, Walter Mignolo and George Didi-Huberman, inter alia.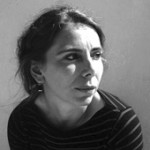 Speaker: Marta Dahó
Marta Dahó (Milán, Italia, 1969). Licenciada en Historia del Arte en la especialidad de arte contemporáneo por la Universidad Autónoma de Barcelona (1995). Master en Estudios avanzados de Historia del arte por la Universidad de Barcelona (2012). Actualmente es doctoranda del Departamento de Historia del arte de la UB con una tesis bajo la dirección de los doctores Martí Peran y José Enrique Monterde. Su área de investigación se centra en el estudio de las prácticas fotográficas en el ámbito artístico y la representación del territorio en la época de la modernidad global. Es docente y comisaria de exposiciones.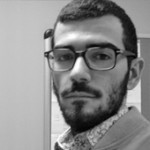 Speaker: Christian Alonso
Christian Alonso has coordinated different academic events such as International Conferences, Symposia and Seminars on contemporary art and critical thought. Coordinator of the four editions of the program on curatorial studies On Mediation (2013-17), coordinator of the Ist International Symposium Mutating Ecologies in Contemporary Art (Macba, 2016), curator and artistic director of the exhibition Machinic Recompositions (Can Felipa Cultural Centre, 2017), co-curator of the exhibitions Enésima Intempestiva (àngels barcelona – espai 2, 2016); Tedium Vitae (ADN Platform, 2015); Barcelona Inspira (Cercle Artístic Sant Lluc, 2014), and initiator of different self-managed projects. From October 2011 he is been collaborating with the research group AGI (Art, Globalization, Interculturality) in the frame of the project Critic cartography of Art and Visuality in the Global Era: New Methodologies, Concepts and Analytical Approaches directed by Dr. Anna Maria Guasch at the University of Barcelona through a Predoctoral Scholarship provided by the Spanish Ministry of Economy.
Venue
UB, Universitat de Barcelona, Aula Magna
Montalegre 6, 4th Floor, 08001 Barcelona
www.ub.edu