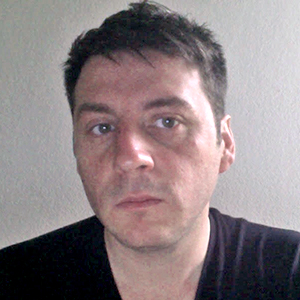 Teobaldo Lagos Preller
Ph.D. Associate Researcher
Teobaldo Lagos Preller (Puerto Montt, Chile, 1978) is a PhD. Candidate in Modern and Contemporary Art History at the Universitat de Barcelona under the tutorship of Dr. Anna Maria Guasch Ferrer. He holds a Master of Arts in Interdisciplinary Latin American Studies from the Freie Universität Berlin, a Bachelor Degree in Communication Sciences of the Universidad Autónoma Metropolitana in Mexico City and has Studies in Journalism at the Universidad Austral de Chile. He collaborated as a Research Assistent at the Universidad Iberoamericana in Mexico City and for the Freie Universität Berlin.
His work is to be situated in the fields of collective memory, imaginaries and recent contemporary art and cultural developments from Latin America in the European space. He works as a free author in the fields of contemporary culture and aesthetics for different spanish and german speaking media and as a Press Correspondent in Berlin for the German Information Center for Latin America (located at the German Embassy in Mexico City).
He received 2011 the Grant for Literary Creation of the National Fund for Book and Reading Development (Chile) for producing a book of chronicles about memory, image of the city and public space in Berlin, which is a project in phase of edition.