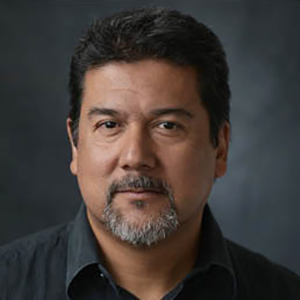 Ramón Castillo
Ph.D. Associate Researcher
Ramón Castillo (Chile, 1966), between 1984 and 1989, he read for Pedagogical Studies in Visual Arts at the Pontificia Universidad Católica de Chile, Temuco campus. He was awarded his undergraduate degree in Esthetics from the Pontífica Universidad Católica de Santiago between 1990 and 1991. From 1993 to 1999 he was Instructor at the Instituto de Estética at the P.U.C. In 1994 he became Direction Assistant and Curator of Contemporary Art in the Museo Nacional de Bellas Artes under the direction of Milan Ivelic, post which he held until 2010.
In 1997 he was an official guest of the USIA (United States Information Agency), invited to research the museums and artistic projects of the United States. From 1990 he has written numerous critical texts in catalogues and specialized magazines both in Chile and abroad. He has been awarded a studentship from the Chilean government to read for his PhD in Art History from the University of Barcelona (2000-2003). He also won the Contest for Artistic Projects Abroad 2003, organized by the DIRAC (Direction of Cultural Affairs at the Ministry of Foreign Relations of Chile).
Currently, he has finished his doctoral courses and been awarded a DEA in the area. He is preparing his PhD dissertation entitled "La Crítica Institucional como Género Expositivo: el caso MNBA, Santiago de Chile". He is curator for the exhibition "Open Cube" by artista Matilde Pérez, to be presented in June en the Pinta in London. He will also curate the exhibition "Matilde X Matilde", to be shown at the Fundación Telefónica in September 2012. From May 2010 he holds the post of Director of the Escuela de Arte de la Universidad Diego Portales.