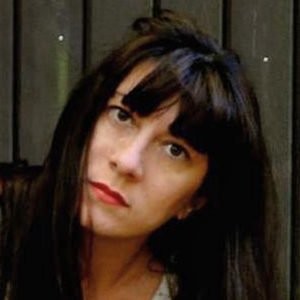 Modesta Di Paola
Ph.D. Associate Researcher
Modesta Di Paola, graduate in DAMS (Discipline delle Arti, della Musica e dello Spettacolo) from the Università degli Studi di Palermo (Italy). In 2006 she begins her doctorate studies in History, Theory and Criticism of the Arts. She got the title DEA in October 2008. At the same time, she gets her Master's degree in February 2009 in Advanced Studies in Art History. Collecting, market and art diffusion. In January 2008 she gets a research scholarship (FI) with which she links to the Department of the History of Art of University of Barcelona and the research group Art, Architecture and Digital Society. In January 2013 she gets a research scholarship by the University of Palermo with which she links to the Department of International Cultural Studies.
In 2011 she gets a studentship by the Catalan Government for a three months visiting scholar in Massachusetts Institute of Technology (MIT, Boston). In 2012 she also was awarded with a Fellowship by Mellow Foundation to participate to the Seminar "The Problem of Translation" in the Department of Comparative Literature of the New York University (NYU).
Her lines of investigation are focused on the critical theories that use translation, interpretation and re-writing as a point of departure in order to reflect upon the context of Interculturality. Among other projects, she has collaborated with the Museum of Contemporary Art of Barcelona (MACBA), she has assisted the doctorate program in "Theory and History of the Arts" in SSAV (Fondazione Scuola Studi Avanzati di Venezia), she was visiting student in MIT (Boston) and awarded a fellowship by New York University. She also co-founded the magazine of contemporary art and thought "Interartive", active since June 2008. In 2010 she was the curator of the "Encuentro Akademia", a circle of encounters among young students and international artists.