Critical Cartography of Art & Visuality in the Global Age. Geoaesthetics, Politics and Labour
First International Conference
April 26-27, 2013, Barcelona, Spain
Organizing Team
Organized by: AGI | Art, Globalization, Interculturality
Department of Art History, University of Barcelona
Director: Anna Maria Guasch Ferrer
Coordinator: Nasheli Jiménez del Val
Technical Assistance: Christian Alonso, Diana Padrón, Rafael Pinilla, Olga Sureda
Services: Simultaneous translation English-Spanish, Spanish-English for all talks
Program
APRIL 26
Venue: Aula Magna, Universitat de Barcelona
4th floor, Facultat de Geografia i Història,
Carrer Montalegre 6 08001, Barcelona
REGISTRATION
9:00 a.m.
WELCOME AND INTRODUCTION
Anna Maria Guasch (Universitat de Barcelona)
9:30 a.m.
PANEL I
MEDIA ART DOCUMENTATION. NEW TOOLS FOR THE HUMANITIES
Convener: Carles Guerra (Universitat Pompeu i Fabra; MACBA)
10:30 a.m.
Keynote:
Oliver Grau (Donau Universität Krems)
BREAK
11:15 a.m.
TALK
11:30 a.m.
Multiple Screens of Soviet Modernity: At the Threshold of the Digital World
Almira Ousmanova (European Humanities University-Vilnius)
Postcolonial Art: A Living Archive of Migrant Matters
Celeste Ianniciello (University of Naples "L'Orientale")
Re-Performing the Archive. A Feminist Act
El Colectivo (Programa de Estudios Independientes del Museu D'Art Contemporani de Barcelona, PEI-MACBA)
Art of Resistence: Archiving the Crisis, Claiming the Future
Elpida Karaba (Freelance Curator, Greece)
Agencia, materialidad y documentación del arte de los medios
Pau Alsina (Universitat Oberta de Catalunya)
DISCUSSION
13:15 p.m.
LUNCH
14:00 p.m.
PANEL II
THE UTOPIAN GLOBALISTS
Convener: Anna Maria Guasch (Universitat de Barcelona)
16:00 p.m.
Keynote:
Jonathan Harris (University of Southampton)
BREAK
17:15 p.m.
TALK
17:30 p.m.
LOCALIZE. Art and Culture of the Commons
Bureau d'études (France)
Más allá de la Ciudad Global y Postmetrópolis: El sueño de la Ciudad Mundo
José Miguel García Cortés (Universitat Politècnica de València)
DiY Utopias: The Rebel Urbanism of the Madrid's "Acampadasol"
Julia Ramírez Blanco (Universidad Complutense de Madrid, UCM)
WeltKarten. Panorama
Laura F. Gibellini (School of Visual Arts, SVA-New York City)
La globalización ut(r)ópica del arte centroamericano: ¿remontando el linde de la historia o robando (furtivamente) del pastel global?
Sergio Villena Fiengo (Universidad de Costa Rica)
DISCUSSION
19:15 p.m.
APRIL 27
Venue: Auditorium / Auditorio, MACBA
Plaça dels Àngels, 1. 08001 BarcelonaPANEL III
LABOR, WOMAN AND POLITICS
Convener: Juan Vicente Aliaga (Universitat Politècnica de València)
10:00 a.m.Keynote:
Angela Dimitrakaki (University of Edinburgh)
BREAK
11:15 a.m.
TALK
11:30 a.m.
"Deteriorate in your own time": Martha Rosler Reads Vogue, Women, Labour and Performing Critique
August Davis (Winchester School of Art, University of Southampton)
The Feminisation of Domestic Labour and Its Critique in Feminist Art Practice
Elke Grasny (Academy of Fine Arts, Vienna)
From Pseudo-Emancipation to Outright Subjugation. Representation of "Women's" Work in Contemporary Hungarian Art
Erzsébet Tatai (Institute for Art History of Research Centre for the Humanities of the Hungarian Academy of Sciences)
Descolonización. Mujeres y políticas de la autenticidad
Lynda E. Avendaño Santana (Universitat de Barcelona)
Habitando en la lucha contra la violencia de género en el estado español. Hacia una ética crítica del arte y las tecnologías en la era de la globalización
Mau Monleón Pradas (Universitat Politècnica de València, UPV Grupo de Investigación Laboratorio de Creaciones Intermedia-LCI)
DISCUSSION
13:15 p.m.
LUNCH
14:00 p.m.
PANEL IV
ART AND THE POST-NATURAL CONDITION
Convener: Joaquín Barriendos (Columbia University, New York)
Keynote:
T.J. Demos (University College London)
16:00 p.m.
BREAK
17:15 p.m.
TALK
17:30 p.m.
Arte latinoamericano global: un ojo en la tierra
Andrea Díaz Mattei (Universitat de Barcelona)
Los monstruos mecánicos del imaginario cibertecnológico. Disfuncionalidades tecnológicas en el arte contemporáneo
Juliana Coelho Gontijo (Universidad de Buenos Aires – Consejo Nacional de Investigaciones Científicas y Técnicas-CONICET)
Bioarte. Habilitar nuevos discursos sobre la naturaleza humana desde el uso de la biotecnología como medio artístico
Laura Benítez Valero (Universitat Autònoma de Barcelona)
Ecology as Hermeneutics in the Exhibition Space of the 60's and 70's. The Alberto Carneiro's Environments and His Ecological Art as a Sample of a New Paradigm of Knowledge
Mariella Franzoni (Universitat Pompeu i Fabra)
The Transformation of the Gaze through Technology and Its Application in Contemporary Art Practice
Salim Malla Gutiérrez
DISCUSSION
19:15 p.m.
CLOSING REMARKS
Nasheli Jiménez del Val (Universitat de Barcelona)
19:45 p.m.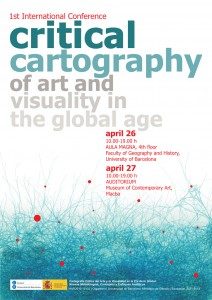 The First International Conference Critical Cartography of Art and Visuality in the Global Age aims to engage with the complexities of the new status of art and visuality in contemporary art practice in the context of "globalization". Focusing on the paradigms of identity, alterity, memory, locality and interculturality, as well as on new ways of understanding the political, ecological, technological, economical and scientific dimensions of the current age, the conference seeks to locate the topos from which each of these paradigms forges links between theoretical concepts and innovative work methodologies.
Objectives
To situate the debate in the context of a cultural and identity-based history as a way of expanding the territory of art into the field of culture.
To carry out field research in order to survey and discuss the artistic practice of diverse cultural producers relevant to the new global cartography.
To define some of the parameters that shape contemporary theoretical-artistic discourse.
To develop a new model of interdisciplinary discourse that can bring together –from a methodological stance- art historians, film theorists, cultural geographers, anthropologists, sociologists, philosophers and other academic collectives that center their research interests on global art.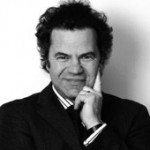 Panel 1.
Media Art Documentation.
New Tools for the Humanities.
Keynote: Oliver Grau
Convener: Carles Guerra
Oliver Grau was appointed first Chair Professor for Image Science in the German speaking countries at the Center of Image Science at Danube University in 2005. More than 300 lectures and keynotes at conferences worldwide, including the Olympic Games culture program and the G-20 Summit.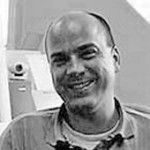 Panel 2. The Utopian Globalists
Keynote: Jonathan P. Harris
Convener: Anna Maria Guasch
An innovative history and critical account mapping the ways artists and their works have engaged with, and offered commentary on, modern spectacle in both capitalist and socialist modernism over the past ninety years.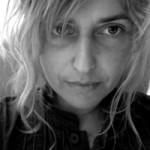 Panel 3.
Labor, Woman and Politics
Keynote: Angela Dimitrakaki
Convener: Juan Vicente Aliaga
Is gender implicated in how art does its work, or is defined as work, in global space? Is a global imperative exclusive to capitalism's planetary expansion or does it also animate oppositional practices in art and curating? And what is new in the gendered paradigms of art after the fall of the Berlin Wall, in a persistently divided Europe and elsewhere?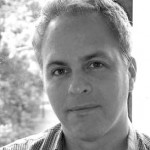 Panel 4.
Art and the Post-Natural Condition
Keynote: T.J. Demos
Convener: Joaquín Barriendos
Demos summarises the relationship between economics and environmental crisis, and uses key art works to frame questions around whether environmental crisis should be understood wholly within economic terms (as it is in the Stern Report of 2006, commissioned by the UK Government).
Venues
MACBA, Museu d'Art Contemporani de Barcelona / Auditorium
Plaça dels Angels, 1 / 08001 Barcelona
www.macba.cat
UB, Universitat de Barcelona / Aula Magna
Montalegre, 6 / 4th Piso / 08001 Barcelona
www.ub.edu